GLOUCESTER LOBSTER CRUISE
The Bolton Council on Aging will sponsor a trip to Gloucester on Tuesday, Aug. 22, where guests will take in a harbor cruise that includes a summer luncheon featuring lobster as a star attraction! A minimum of 40 cruisers will be needed to hold the trip. Cost is $66 per person for Bolton seniors; $71 for out-of-towners (no waiting period). Come with your life-partner curmudgeon, your best pal, or come solo. There will be plenty of fun for all.
Cruisers will meet at Trinity Church at 8:30 a.m. and board a bus that will depart at 9 a.m. and return about 6 p.m. To reserve your spot, call Sheila at the Bolton Senior Center, 978-779-3313, Tuesday, Wednesday, or Thursday between 9 a.m. and 2 p.m.
NASHOBA GIRLS SOCCER YOUTH CLINIC
The Nashoba Girls' Soccer Program is excited to be hosting the NGS Youth Soccer Clinic for female athletes in grades 1-8. The clinic will be Aug. 21-23 from 9am-12 pm. Please email rmoulton@nrsd.net for more information and/or questions.
BOLTON PUBLIC LIBRARY ART DISPLAY AND ARTIST'S RECEPTION
The Bolton Public Library will host a special art display during the month of September.  Chath pierSath, noted poet and artist, presents "Earth Beneath Sky," narratives of displacement, violence, and loneliness.  Chath was born in Cambodia in 1970 and was seven years old when the genocidal Khmer Rouge took control of his country.  He came to the US at the age of ten, and now lives and works on the Nicewicz Family Farm in Bolton.  A reception for the artist will be held starting at 7 p.m. on Thursday, September 7 in the Library Program Room.  Proceeds from the sale of Chath's artwork will benefit a school the artist hopes to build in his native village.
BOLTON PUBLIC LIBRARY HOSTS VIETNAM-ERA DISCUSSION
Ken Burns and Lynn Novick's latest documentary, a 10-part 18-hour series about Vietnam, will air on PBS stations starting Sunday, September 17.  (Burns and Novick previously brought us World War II, Baseball, Jazz, The Civil War, and other notable TV events.)  To mark the showing, on Thursday, September 21 at 7 p.m., at the Bolton Public Library, Katherine Rye Jewell (Assistant Professor of History, Fitchburg State University) will offer some remarks about Vietnam and will facilitate a discussion about the topic.  Those interested in Vietnam, 20th century U.S. history, documentary filmmaking, and related topics are invited to attend.  Refreshments will be served, and the program is free of charge.  (Note that we won't be watching the Burns series, but discussing the history and events surrounding this time in history.)
TEAM JENNA HOSTS SHOE DRIVE TO SUPPORT MASSACHUSETTS DOWN SYNDROME CONGRESS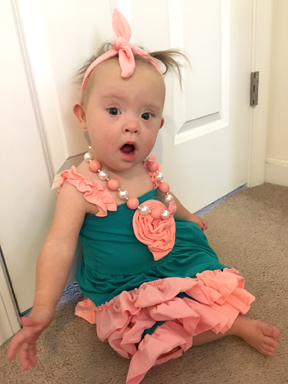 Bolton resident Liz Tewksbury's niece, Courtney, had a beautiful baby girl born 3 months premature and with Down syndrome.  Now, twenty one months later Jenna is a little over 18 pounds, scooting around, focusing on sound and noises, loves patty cake and she is thriving!  Jenna recognizes her name and when she smiles she can melt your heart.
Massachusetts Down Syndrome Congress, MDSC, offers top-notch programs and services for people with Down syndrome, their families, educators and health care professionals.  They have become instrumental in the care and guidance for Courtney, Jenna and their family.   Team Jenna  will be participating in the 5th Annual Buddy Walk & Harvest Fair to support MDSC on Sunday, Sept. 17 in Westboro.  In an effort to raise money Team Jenna has partnered with f2o and is having a footwear fundraiser.  f20 will pay us for the shoes we collect and they distribute them to those in need all over the world.  Two great causes will benefit from your donation.  We need your help!
We currently have drop boxes at Bolton Orchards, Bolton Bean, The Quilted Crow, First Parish and Trinity Church or we are happy to pick up!   Thank you for your consideration.
~ IN SURROUNDING TOWNS ~
ARI "DANGER" DAY LIFE CELEBRATION: NEW TICKET PRICING
Come join us for Ari "Danger" Day on Saturday, Aug. 19, 12pm-7pm, at Pine Bluffs Recreation Area, 310 Sudbury Rd., for an afternoon of music, activities, food and drink to celebrate the life of young Ari Schultz. Ari "Danger" Schultz was an inspiration to us all because he lived life to its fullest, always with a smile. This fun and exciting event, sponsored in part by The Greg Hill Foundation and Battle Road Brewing Company, will celebrate Ari's life and help support the Schultz family.
You can now purchase tickets through EventBrite at https://aridangerday.eventbrite.com/. $25/person – meal and 2 drink tickets (beer or non-alcoholic). Event-only tickets for those 11 years old and up are $5 per person. Children 10 and under are free with paying adult. Highlights include: A variety of food and drink for purchase; live music; kids' activities/games (including a visit from Paw Patrol); volleyball, corn hole, bocce, horseshoes, swimming; raffles and more. Rain or shine event – no pets please.
STOW BIKE FOR THE WOODS
The 16th annual Stow Bike for the Woods is taking place Sunday, Aug. 27. This is a family-friendly road-bike ride in support of the Stow Conservation Trust. Registration starts at 8:30am ride at 9am. The ride starts in front of the Randall Library. You can register for the ride and get more information at http://bikeforthewoods.org. We will have food and drink including fresh peaches, cider donuts, and our famous multi-ride lemonade stand. Choose from a variety of ride lengths. All ages and abilities are welcome. The routes are well marked and cue sheets are provided. The routes take you by many of the conservation properties in the area. See up close why Stow and surrounding towns are considered Bike Central by those in the know.
The Stow Conservation Trust aims to preserve open space for future generations. All proceeds from the ride go to the Trust. Last year the ride raised over $2,000 for this worthy cause.
FELINE FILM FESTIVAL
Cat Rescue of Marlborough and Hudson announces its annual Feline Film Festival, to be held Saturday, Sept. 16, from 7 to 9 p.m. at the Maynard Fine Arts Theatre on Summer Street in Maynard. The nonprofit rescue's festival will include a screening of YouTube feline stars like Maru and Henri. The event will also feature merchandise, auctions and raffles. Tickets are $10 and available at carmahfilmfestival4.brownpapertickets.com and, if space allows, at the door the day of the event.
The fundraiser will also feature jazz and classical guitarist Patrick McCarthy, who will also act as guest emcee and auctioneer.
For more information, contact CaRMaH's Media Specialist Monica Hamilton at 508-460-2022 or visit CaRMaH's Facebook events page.
Category: Calendar