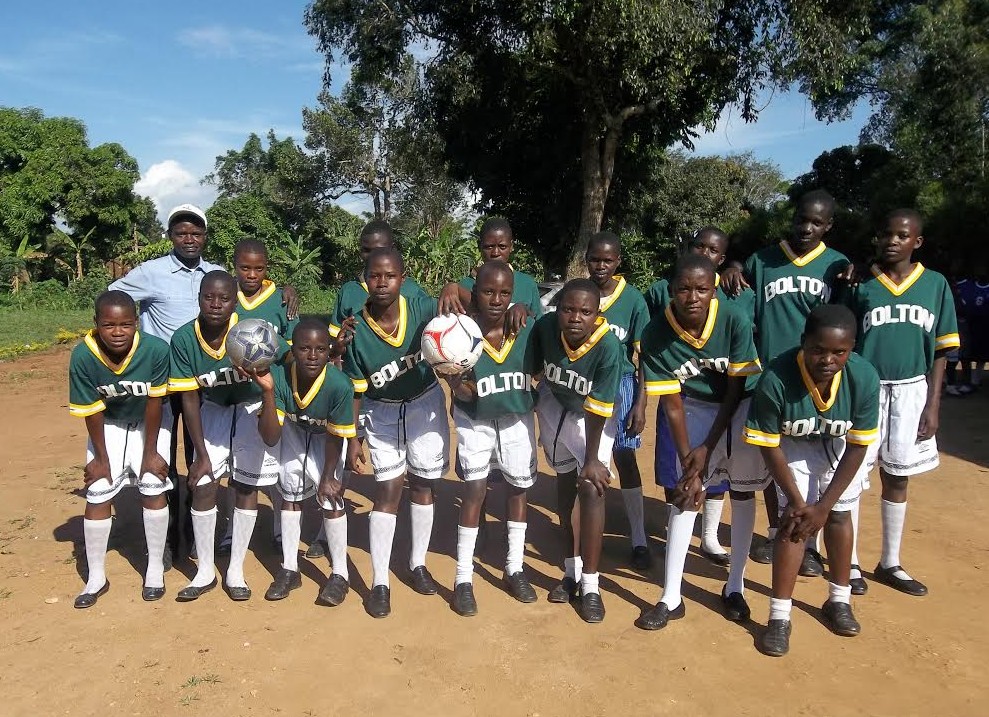 By Barbara Allen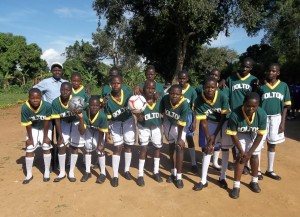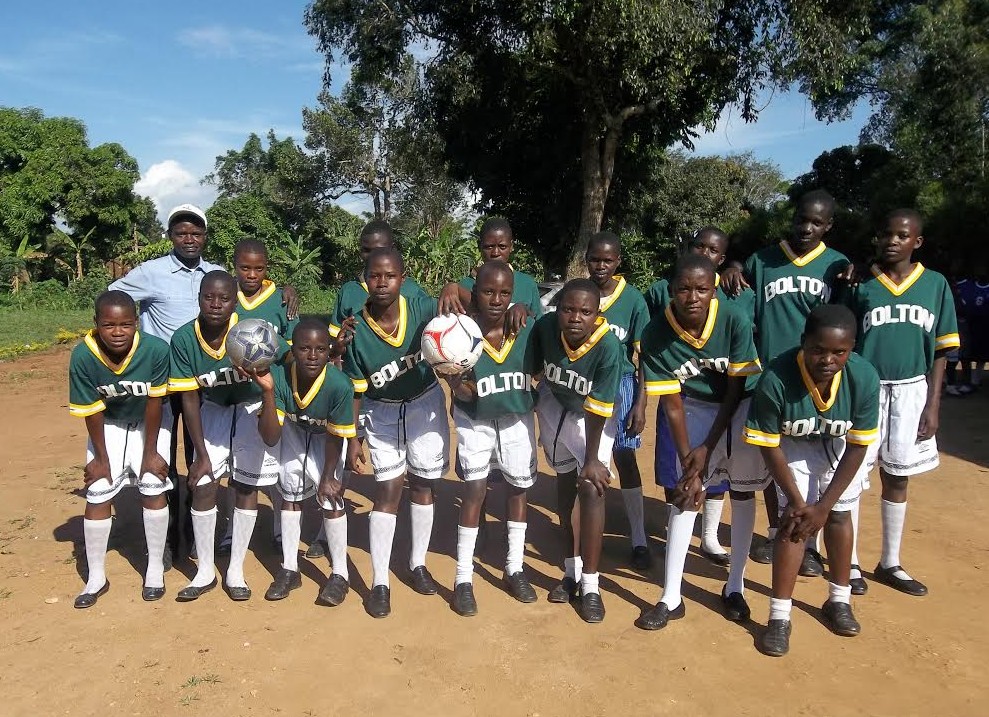 "Bolton is my home away from home," asserts Father Julius Bwowe, with a smile. The priest, visiting from his native Uganda, has been staying for the month of June at the home of Holy Trinity Catholic Church members Chris and Sande Collins. Although this is his second year with the Collins family, Father Bwowe has been coming to Bolton for six years, part of his pastoral ministry to raise awareness about the living conditions in Uganda, and to let people know what they can do to help.
He originally came at the invitation of his friend and spiritual colleague, the former pastor of Holy Trinity, Father Dennis O'Brien. O'Brien has since moved on to another parish, but Bwowe has continued to return to Bolton.
"He left, but I stayed," laughs Father Bwowe.
Although his connection to Bolton is strong, and he has made many friends among the Bolton and Harvard members of Holy Trinity Catholic Church, sometimes, the priest admits, "When I come here, I don't enjoy it as I should. I keep looking [toward] home, [where] kids of a tender age walk miles to look for water sources that aren't contaminated."
His rural parish near Lake Victoria, in the Archdiocese of Kampala, the capital of Uganda, is very poor.
"They are peasant farmers," explains Father Bwowe. "They live hand-to-mouth, growing food for their own consumption. A family of 7-10 people depends on [earnings] of less than a dollar a day." Farming technology is nonexistent; farmers use basic tools to grow their crops.
"[If we had]a tractor at the parish, it could be used and shared [among families]," he says, "But now we are limited."
Yet, despite their poverty, when parishioners attend Mass, they donate what they have on hand, be it ever so little: bananas, eggs, corn.
Life is particularly hard for the women and children. Women, generally uneducated, are dependent upon their husbands for survival. As widows, they may find themselves with no source of income or support.
"We have been encouraging women to start small-income projects to empower them," says Father Bwowe, "such as arts and crafts that they can sell at the farmer's market."
For the children, there is enormous need: for clothing, school supplies, used and refurbished laptops, and sports equipment. Father Bwowe shows a photo of what passes for a soccer ball in Uganda: a makeshift bundle of plastic bags secured with twine. He adds that sometimes children use the stems of the banana plant, wrapped into a ball.
"For them to get real soccer balls, it's like Christmas," says Sande Collins.
Father Bwowe has been soliciting donations of sports equipment since he first started coming to Bolton: soccer balls, uniforms, shorts and jerseys, shin guards and cleats.
"The response has been growing," claims Collins. Donations started small: soccer balls, used cleats. Last year the Bolton Little League donated its older uniforms and unused jerseys; the Bromfield School in Harvard has donated sports jerseys and unclaimed clothing from the school's lost-and-found. Collins is hoping to contact the Florence Sawyer School to see if the same thing can be done with their unclaimed lost-and-found items.
"We launder them and get them ready to be shipped," Collins explains. While Father Bwowe takes what he can to Uganda when he leaves, accumulated donations are shipped out all at once in a large container by a Ugandan group in Waltham.
"When kids in Uganda put on Bolton uniforms, there is a connection," says Father Bwowe. "Bolton's influence is benefiting Uganda, and we are deeply grateful."
To learn more about Father Bwowe's pastoral ministry for Uganda and how you can help, contact Sande Collins at [email protected].