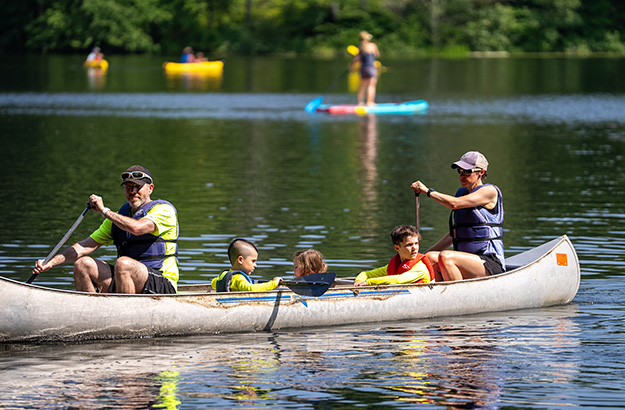 On Saturday, Aug. 5, the Bolton Parks and Recreation Department hosted a Family Fun Day for Bolton residents at Camp Resolute off Hudson Road.
The event offered swimming, kayaking, paddle boarding and canoeing in Little Pond. Out of the water, residents played games such as basketball, gaga ball and volleyball.
Families were welcomed to bring their own picnic lunch or purchase food at the event.
According to the Parks and Rec department, about 30 families attended with a total of about 130 people at the event.
Photos from the event were taken by Jack Boyle: