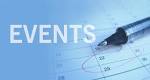 ~IN BOLTON AND STOW~
STOW COUNCIL ON AGING EVENTS
Contact the COA or check out our monthly newsletter, The Stow Senior Scoop, for more information. To register go to https://myactivecenter.com, email [email protected] or call 978-897-1880.
Conservation Walk at Captain Sargent – Aug. 10, 9:30am. Conservation Director Kathy Sferra will lead a one and 1/2 hour walk at Captain Sargent Conservation Area. This walk will be a bit longer, approximately 2.5-3 miles in length and hillier than our past walks – exploration of woods, wetlands, and fields.
Pianist, Matteo Faso – Aug. 10, 1 pm. Matteo is a student in the Secondary Program at Perkins School for the Blind. He has been playing piano since he was four. He has a large and eclectic repertoire that ranges from jazz and classical to contemporary, blues, and pop. His favorite piece right now is Gershwin's Rhapsody in Blue, and he is a huge Beethoven fan.
Ice cream outing to Sully's, Chelmsford – Aug. 14, 12:30pm. Satisfy your sweet tooth and enjoy a ride with other residents to Sully's in Chelmsford.
Arm Chair Travel – Aug. 15, 1pm. Free. Come to the COA for a resident's presentation of their six weeks in French Polynesia! Learn about the reefs and lagoons, flowers, marine life, and Polynesian culture.
Veterans Social at the American Heritage Museum – Aug. 15, 1pm, Free. Join fellow Stow Veterans for coffee and conversation within the American Heritage Museum on the Stow/Hudson line. Filled with over 95 tanks, and large artifacts from World War I through the battlefields of today, this is one of America's largest public military history museums. The Stow COA Veterans will have exclusive and private access for the social gathering during this event as it is closed to the public on Tuesdays.
The Butterfly Place, Westford – Aug. 16, 12pm, $12. See New England butterflies and tropical species from all over the world. Walk along a winding pathway. Observe butterflies sipping from flowers, basking in the sunshine, and flying freely in a natural habitat. Enjoy koi fish and quail which live among the butterflies.
Zentangle – Aug. 17, 1 pm, Free. A Zentangle is a miniature abstract work of art created by a collection of patterns. No artistic ability is required. If you can hold a pen and write your name you're halfway there! The method is easy to learn and it's a fun and relaxing way to create beautiful images. There are no mistakes in Zentangle, and it should be a relaxing and stress-free experience. Come join the fun! All supplies will be provided.
Duck Tours, Boston – August 23, 9 am. See the very best sightseeing spots of Boston on land and water in this one-and-a-half-hour duck tour. $50 covers your ticket and transportation.
BOLTON FAIR THIS COMING WEEK
The 140th Bolton Fair will be happening August 11-13 at the Lancaster Fairgrounds on Route 117 with something for everyone! Animals, rides, music, entertainment, historical crafts, and more. Friday 12-9. Saturday 9-9. Sunday 9-6. See boltonfair.org for schedule, admission prices, and info on parking.
AUGUST GUEST TABLE TO SERVE AMERICAN CHOP SUEY
Guest Table is a community dinner that takes place on the second Friday of each month at First Parish Church of Stow & Acton (FPC). The next dinner will take place on Aug. 11. It will begin at 5:30pm, with doors opening at 5pm. August's dinner is American chop suey, with salad, garlic bread, and dessert bars. There will be a vegan/gluten-free option for the main dish and the garlic bread. All are welcome! There's no charge for dinner, but donations are gratefully accepted. FPC is a nut-free location. Guest Table is always looking for volunteers, so if you'd like to help out, contact [email protected]. FPC is located at 353 Great Road, Stow. Its facilities are wheelchair accessible. When parking, please keep a clear path for emergency vehicles; do not block the driveway around the front of the sanctuary; park only on the 117 side of Commons Rd.; and do not block access to the back of the building. Thank you!
CENTURIES OF THE SOLDIER
A living history weekend event, August 12 & 13 at American Heritage Museum
This extraordinary weekend program features multiple living history encampments laid out chronologically over the great expanse of the museum grounds. Starting as early as the Romans and Revolutionary War, to the Civil War, World War One, World War Two, Korean War, up to the Vietnam War will be represented. There will be several demonstrations and battle re-enactments featuring soldiers over the last 1000 + years. All three museums will be open: The American Heritage Museum, The Historic Aviation Hangar and Classic Automobile Barn.
Admission for the Saturday and Sunday events:
$25 Adults | $20 Seniors/Veterans | $15 Children Under 12
Members, WWII/Korean War Veterans and Children Under 3 are Free – No ticket required. Purchase Tickets Online or at entrance. Tickets may also be purchased the day of the event by Credit Card or Cash at the entry gate on the access road as well.
For more information and to purchase tickets visit: https://www.americanheritagemuseum.org/event/centuries-of-the-soldier-2023/
Drive a real WWII tank! Tank Driving Experiences and Tank Rides Available
Tank Driving experiences and Tank Rides will be taking place over the weekend. You can register online, by phone, or on-site, but spaces are limited! For more information visit www.AmericanHeritageMuseum.org or call (978) 562-9182
"CIRCLE WORSHIP" – FPC SUNDAY SERVICE
On Aug. 13 at 10am, First Parish Church of Stow & Acton (FPC), Unitarian Universalist, will hold a "Circle Worship" service, to be led by FPC member Lindsay LaPointe, who invites everyone to gather together, all on the same curved line. This circle worship will offer moments of reflection, verbal sharing, and embodiment, as participants explore their own personal spirituality. This in-person-only service will be held in Fellowship Hall (go through the main entrance – not the sanctuary entrance – and take a right). Masks are optional. Childcare will be available from 9:50 to 11:10 for babies and children who are at least 6 months old up to 5th grade. FPC warmly welcomes gay, lesbian, bisexual, and transgender people. FPC's facilities are wheelchair accessible. For more information, call 978-897-8149 or visit www.fpc-stow-acton.org. The church is located at 353 Great Rd., at the corner of routes 117 and 62, in Stow.
BIKE FOR THE WOODS
The Stow Conservation Trust is once again having its Bike for the Woods charity bike ride! The ride is on Sunday, August 20 at 9am and begins at a new location this year – at the Hartley Road entrance of Stow's Center School at 403 Great Road. Parking will be available on both sides of the school but the ride starts on the Hartley Road side.
The ride is great for families and children as well as more "serious" riders, with well-marked routes of 5, 14, 37 and 65 miles. (The last half of the 65 mile route is "marked" only by GPS or cue sheet, not arrows on the road.) The cost is $20 per adult rider or $15 per child (with a $50 maximum per family) if you register early. Same day registration costs are $5 higher. All proceeds benefit the Stow Conservation Trust. Food and drink are available at the start and at a rest stop for the longer rides.
Interested? Register online at Active.com or BikeReg.com (search for "stow bike for the woods"). Come join the fun!
ASSABET CRAFT BEER & FOOD TRUCK FESTIVAL
The second annual Assabet Craft Beer & Food Truck Festival will take place on Saturday, Sept. 2, from 12noon to 4 pm, at First Parish Church of Stow & Acton (FPC). The event will include 4 local craft beer brewers, 4 food trucks, ice cream from New City Microcreamery, music from local 90s cover band Sugar High, and a dedicated children's area with over a dozen games, an obstacle course, and face painting. General admission is a $5-$10 donation per person 13 and over. Drink tickets are $5, and soft drinks and bottled water will be available at food trucks. The event will proceed rain or shine. FPC is located at 353 Great Rd., Stow. For more information, contact craftbee[email protected] or visit facebook.com/AssabetCraftBeer.
CALLING ALL CRAFTERS AND VENDORS
The Stow Friends of the Council on Aging is pleased to announce the Holly Craft Fair, named for our beloved friend Betty Holly, to support the Stow COA. This is a juried fair, and will take place on November 4, 2023, from 10AM until 4PM. We are looking for vendors interested in applying for a $60 per 8' by 8' indoor space. Deadline for applications is September 15, 2023, and applicants will be notified by October 1, 2023. If you wish to apply, please contact Carole at [email protected] for an application.
COMMUNITY POTLUCK
Bolton Local for will host a Community Potluck at the Bolton Town Common on Sunday, Sept. 10, from 4 to 6 p.m. Bring a food item to share, and a chair or picnic blanket. RSVP by text/voicemail at 508-259-4563.
~IN SURROUNDING TOWNS~
PRESENTATION AT HARVARD UU CHURCH On Saturday, Aug. 12, 7 p.m., the UU Church of Harvard will feature the presentation "Report from Bethlehem: Hope, Resistance, and Empowerment Amidst Oppression" by Mazin Qumsiyeh, co-founder and director of the Palestine Museum of Natural History and the Palestine Institute for Biodiversity and Sustainability at Bethlehem University. In his words, Qumsiyeh explains, "I have spent all of my adult life working for the cause of freedom: a vision of sustainable human and natural communities." The program will be held in the UU Church Fellowship Building, down along driveway at 7 Elm St. in Harvard. Doors open at 7 p.m.; the talk will start at 7:30, followed by questions from the audience. A complimentary Dessert Reception follows.