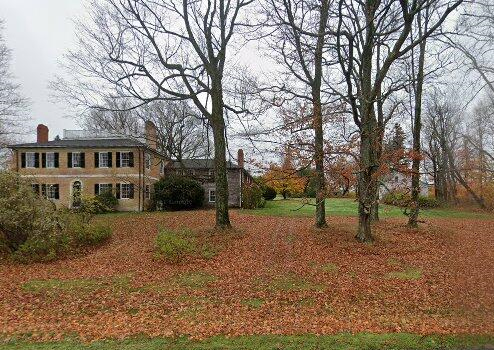 Compiled by The Bolton Historical Society
Information comes primarily from the Bolton Historical archives and Esther Whitcomb's book "History of Bolton." The Historical Society articles run every other week, with Roger Breeze's older columns running alternate weeks.
Wilder's Bolton Agent
Sampson Vryling Stoddard Wilder needed someone he could trust to run his business affairs in Bolton during his six years in Paris as the purchasing agent for some of the most influential merchants in the shipping trade. He fortunately found that in his neighbor Captain Caleb Moore (1768-1826). Wilder's trust in Moore is evident in his January 20, 1820 letter in which he asks him to take on extra work on the farm: "In fact as you are on the spot my dear Sir and as I have more confidence in your judgement and management than I have in my own, I leave all to you to do as you think proper."
Moore was well respected and active in town affairs; he was chosen for the local committee that was to petition President Thomas Jefferson to repeal the unpopular Embargo Act that created tensions with Britain that resulted in the War of 1812. He built his house at 52 Wilder Road around the time of his marriage to Achsah Whitney in 1796. He also ran a small store at 41 Wilder Road which was conveniently located on the popular Lancaster to Bolton road.
Besides overseeing Wilder's home and farms in Bolton and on George's Hill in Lancaster, Moore managed all of Wilder's business transactions, from purchasing land, to holding mortgages and giving out loans.
Over the years, Wilder acquired hundreds of acres of land, mostly wood lots, primarily to heat the house, as well as for agricultural use. In one letter alone he instructed Moore to purchase land from four different individuals. To both Mrs. Adams and Mrs. Warner each he offered to pay $15.00 an acre. From Captain Cleveland, for two lots totaling 118 acres, he offered to pay $1,400, but stipulated, "If however, you should find on inquiry that any standing wood has been cut on either lot after this date I do not want them at any price."
Wilder loaned money to acquaintances and friends of the family, often taking out mortgages on their property and putting his name on the deeds. He loaned $1,500 to one Josiah Flagg, "the ancient friend of my late Father," and who had also been "kind and attentive to my very affectionate Mother," taking a bond and mortgage on Flagg's house, store, and farm. But there was a catch to his loaning of money to Flagg. Wilder was a staunch temperance man and would only loan to men who pledged not to drink hard liquor. Knowing that Flagg drank, Wilder demanded that he "renounce the total use of all spiritous liquors from and after the 1st day of January next, and if he is ever after known to take any spirits he must at once pay the Bond." Wilder also wrote that he had no objection to cider, beer, milk, and water and, on certain occasions, a little wine.
In one act of kindness, he instructed Moore to purchase 24.5 acres from Squire Whitings in order for him to purchase a pew in the Lancaster meeting house. Wilder didn't need or even want the land but did it because Whitings was a friend of his father and a neighbor.