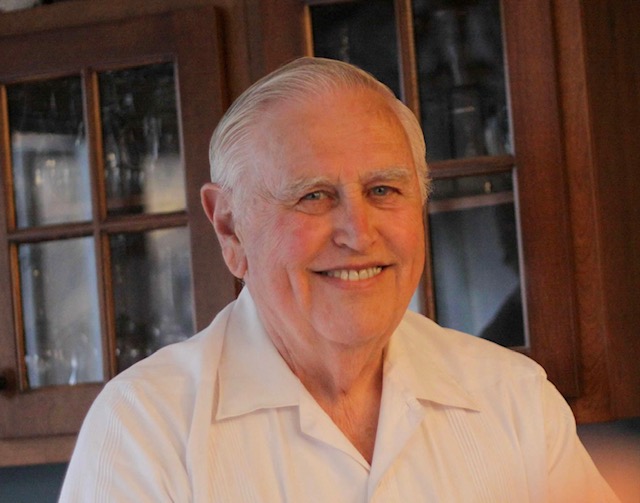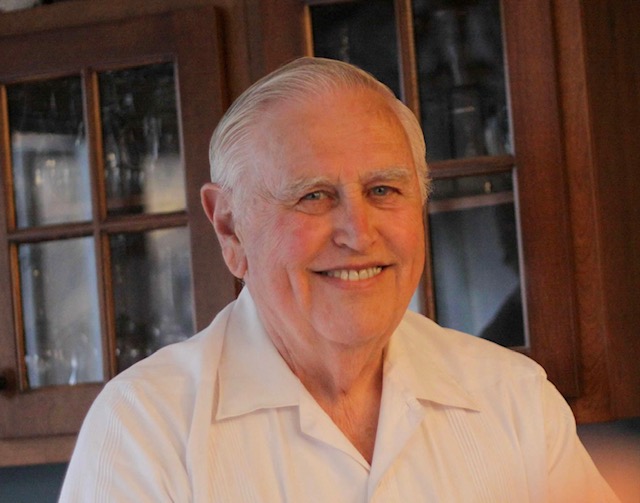 STILL RIVER–Charles Frederick Brackett, 89, died on December 20, 2021 of COVID-19 induced complications. He was born April 18, 1932, in Boston to Alfreda C. and Raymond T. Brackett.  He attended the Boston Public schools and graduated from Hyde Park High School in 1949. In 1950 he enlisted in the US Air Force where he served for 4 years and was honorably discharged in 1954, having attained the rank of Staff Sergeant.
He was employed as an electronic technician by MIT Lincoln Laboratory and worked on digital computer development and then transferred to MITRE Corporation as an Engineering Assistant working on classified Radar processing systems. During this same time he attended night school at Northeastern University and obtained an Associate Degree in Electronic Engineering, a Bachelors and Masters Degree in Business. After obtaining his MBA he moved into commerce. He worked for 20 years with United Fruit Company and finished his time there as Director of Planning and Control. His last job was as Vice President of IS at Quabaug Corp. in North Brookfield, MA. He retired in 1999.
Charles married Gloria A. Baravella September 28, 1957. Married for almost 56 years before her passing on September 23, 2013, they had 13 children, 27 grandchildren and 6 great-grandchildren. Besides his professional life he was kept busy and employed overtime by an energetic wife and thirteen children. He was an exceptional father, not only to his own children but to many who consider him as a father, grandfather, friend, mentor or just one who would listen and pass on important lessons and wisdom from his rich human and spiritual experience. He loved his faith and made it something beautiful and attractive to others. With his wife Gloria, they were very involved, as a young couple, in parish groups and in Pre-Cana work throughout the Archdiocese of Boston.
One of eight, he is survived by one brother, William Brackett of Apollo Beach, Florida and his thirteen children: Cynthia Brackett Mahoney of Crestview, FL; Kirsten Brackett (Joseph Brideau), of Fitchburg, MA; Fr Christopher Brackett, LC, stationed in Rome, Italy; Gregory Brackett (Tessa Lawrence) of Harvard, MA; Br Peter Brackett, MICM, of Still River, MA; Daniel Brackett (Rachel Wilde) of Lunenburg, MA; Maria Brackett of Herndon, VA; Martha Brackett (Marc Frushell) of Gardner, MA; Br Anthony Brackett, MICM, Still River, MA; Matthew Brackett of Sterling, MA; Miriam Brackett (José Adolfo Santos) of Wake Forest, NC; Joseph Brackett, of Leominster, MA; Grace Brackett (Fernando Gallegos) of Sterling, MA; Elise Gedansky of Boston, a foster daughter, as well as his 27 grandchildren and 6 great-grandchildren.
Visitation will be held from 3-8 pm on Wednesday, December 29, 2021 at the Immaculate Heart of Mary School gymnasium, 271 Still River Rd, Harvard, MA. The Requiem Mass will be celebrated in the extraordinary form of the Latin Rite at St John the Evangelist Catholic Church, 80 Union St., Clinton, MA, Thursday, December 30, 2021 at 10am. The burial will follow at Bellevue Cemetery in Harvard, MA. Refreshments will be served following the burial at Immaculate Heart of Mary School gymnasium, 271 Still River Rd, Harvard, MA.
Due to an increase of COVID-19 infection and variants, the Brackett family is understanding of those who prefer not to attend due to health concerns and encourage your best judgment regarding mask wearing and social distancing if you choose to join us for the wake or funeral. Arrangements are entrusted to the Philbin-Comeau Funeral Home, 176 Water St., Clinton.