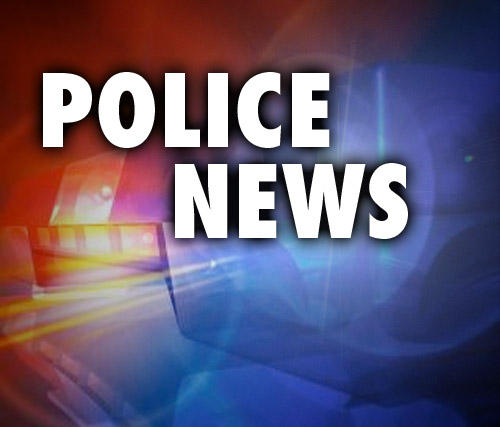 Compiled by Lynda King
Excerpts from the Public Safety Logs. Please note, arrests are made based on probable cause but do not determine guilt or innocence until proven in court
Police Log: Aug. 30-Sept. 5
This week police made 47 motor vehicle stops, which resulted in 31 citations and 16 verbal warnings. They also responded to one report of a disabled vehicle and one request for an outdoor cooking fire.
Thirteen medical emergencies were reported this week. Six people were taken to the hospital; Seven people refused treatment or transport.
Monday, Aug. 30:
10:40 a.m. A caller reported damage to a window at Emerson School over the weekend. Police are investigating.
10:50 a.m. A patrol office reported a possible parking violation after discovering an unoccupied car parked on Main Street, near the library. The officer said it could be disabled, but there was no one around, and no note left.
12:06 p.m. FEMA requested an escort to Interstate 495 south for a convoy heading to Louisiana; officers assisted.
1:20 p.m. A Hudson Road resident reported a dispute with a neighbor over property lines. An officer responded and listened to both sides. No action was taken.
3:10 p.m. A Millbrook Lane resident reported a neighbor dispute over a parking issue on private property. An officer responded and spoke with the parties.
4:32 p.m. A resident on Sugar Road reported receiving harassing phone calls. An officer is investigating.
4:46 p.m. The owner of Daigneault's Liquors flagged down a patrol officer to report a past larceny by a former employee. Police are investigating.
Tuesday, Aug. 31:
12:52 p.m. A motorist reported that a car on Main Street, near the Lancaster town line, had something dangling from the undercarriage. An officer located the vehicle and found that a plastic part had broken off; the driver said he would repair it when he got home.
6:33 p.m. A resident on Annie Moore Road reported that his mailbox had been damaged. An officer is investigating.
Wednesday, Sept. 1:
7:03 a.m. Someone reported that a deer had been struck on Old Bay Road and had a broken leg. The deer was moved off the roadway into a field.
11:57 a.m. The School Resource Officer at Nashoba Regional reported that a student had run away from school and was tracked down by staff.
3:10 p.m. The SRO called again to report that another student was not dealing well with the first day of school, and left.
Thursday, Sept. 2:
5:54 a.m. A caller reported that part of Forbush Mill Road was washed out near the Transfer Station. An officer checked and determined that the road was passable. The Department of Public Works was notified.
8:47 a.m. A Sargent Road resident reported an ongoing issue with his neighbor dumping yard waste on his property. An officer is investigating.
9:53 a.m. A patrol officer stopped on Wattaquadock Hill Road to remove a sign in that was in violation of town bylaws.
2:21 p.m. The Nashoba Regional SRO reported a past harassment incident that is under investigation.
2:23 p.m. A Bare Hill Road resident called to speak with an officer about a phone call he received about his stolen vehicle.
4:14 p.m. A motorist called to report accidentally hitting a mailbox on Sugar Road and said she has already reported it to the homeowner. She said she will take care of replacing the mailbox.
10:09 p.m. A patrol officer witnessed a motorcycle speeding and passing a vehicle on Wilder Road and tried to flag it down. The operator failed to stop, and the officer chased it into Lancaster. Pursuit was later terminated.
Friday, Sept. 3:
11:39 a.m. A resident on Bolton Woods Way reported that someone was trying to use his credentials to change his direct deposit with his employer. Police are investigating.
12:37 p.m. A motorist reported a minor two-car accident on Main Street, near the Bolton Bean. An officer investigated and assisted with the paperwork exchange.
3:28 p.m. Someone travelling on Main Street reported that a car ahead was unable to maintain its lane, and that the driver had been using his cell phone. Officers were unable to locate the vehicle.
3:40 p.m. A caller reported that someone appeared to be sleeping in a vehicle in the Country Cupboard parking lot. The vehicle left before officers arrived.
3:47 p.m. An Oak Trail resident reported that someone had tried to open a credit card with his information. An officer is investigating.
7:39 p.m. A 911 caller reported a two-car accident on Main Street, near the intersection with Nourse Road. Both cars were heading west, when one slowed, then stopped for traffic ahead and was rear-ended by the other. The driver of the second car said he had looked away at the radio and didn't realize the other car had stopped. No injuries were reported, and neither car was towed. No citations were issued.
Saturday, Sept. 4:
1:57 a.m. Stow police called to request assistance in blocking Route 117 due to several trees being down. Traffic was detoured down Delaney Street.
7:56 p.m. A resident on Wattaquadock Hill Road called to report finding an open door upon returning home. Officers checked the home but didn't find any issues.
9:08 p.m. A Green Road resident reported suspicions about two people heard talking by the wood line. Officers checked the area but didn't find anyone.
Sunday, Sept. 5:
5:24 p.m. A 911 caller reported finding a door open at the home of a friend, and no one seemed to be home. Officers went and checked the residence; nothing suspicious was found.
7:19 p.m. A man called 911 to report that while his daughter was out walking their dog on Harvard Road, a neighbor's dog attacked their dog and bit his daughter. The daughter suffered a minor dog bite, and the ambulance was called. The Animal Control officer was notified.
7:26 p.m. A motorist called 911 to report that a car was being driven erratically on Sampson Road, unable to maintain lanes. The caller said the vehicle had just turned onto Wilder Road; officers were unable to catch up to it.
9:15 p.m. A Bare Hill Road resident called to report receiving a suspicious telephone call.