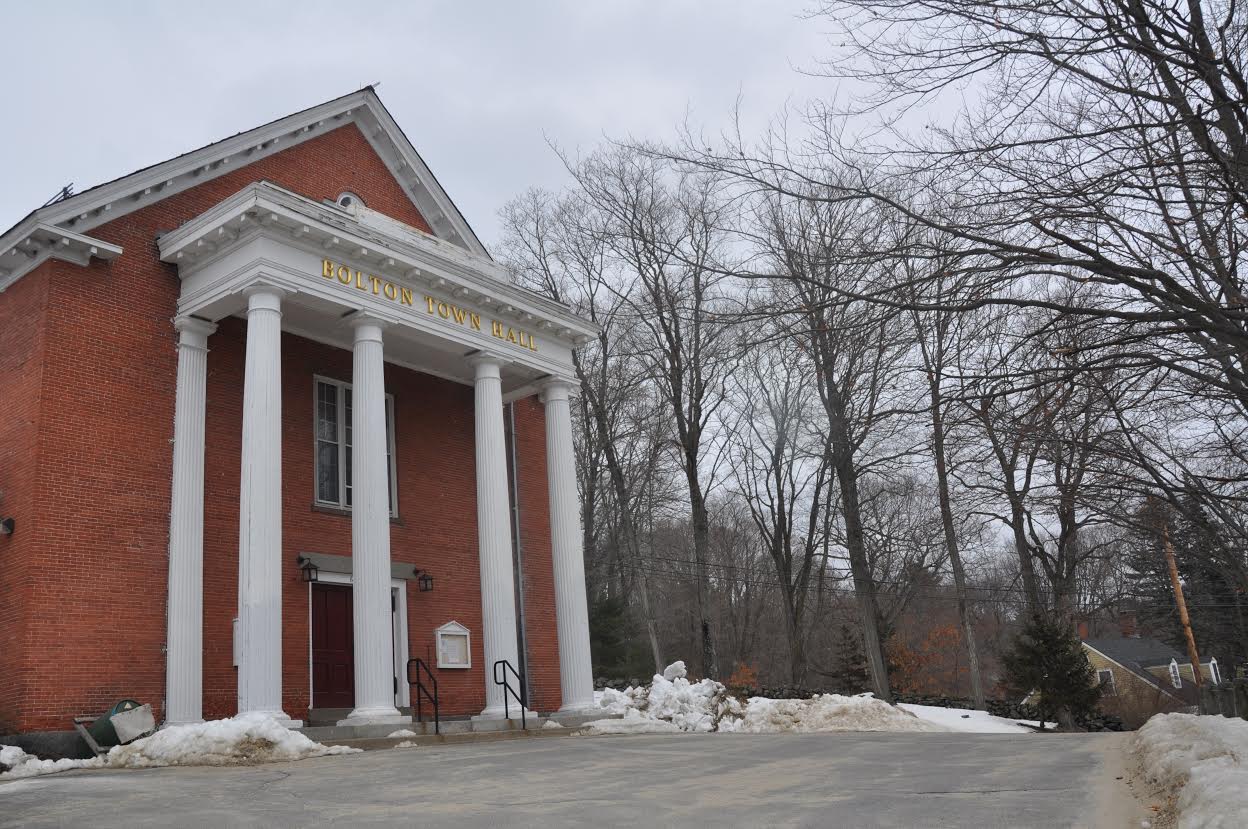 Funds for leach field in flux; other state funds to increase
by Nan Shnitzler
State Senator Dean Tran appeared before the selectmen Aug. 22 to tell them that while the $300,000 earmark to move the Nashoba Regional High School leach field is included in the environmental bond bill that was signed by the governor, it was signed after the Fiscal 2020 state budget had been finalized, so funds won't be forthcoming this year.
Still, he is working on two options. One is to use his Beacon Hill contacts to find other revenue "avenues," and two is to get the governor to add it to the supplemental bond bill due out in a month or two. Worst case, he said, the Nashoba towns would have to wait until next year.
"Believe me, I'm working very hard to get this money to you folks," Tran said.
In "very, very, very" good news, Tran said, state Chapter 70 education funding and regional transportation funding will increase significantly for Nashoba Regional in the upcoming school year. The Ch. 70 increases in 2018 and 2019, respectively, were $96,000 and $139,000, he said. The upcoming school year will see a "huge" $282,475 increase.
Likewise, Tran said he pushed hard in the senate for a bigger regional transportation reimbursement with the result that Nashoba will see an increase of $359,356, as compared with last year's $154,000. The selectmen were duly impressed and thanked him.
Tran noted he is a ranking member of the transportation committee and said Route 117 was a priority. Town Administrator Don Lowe said Bolton had a long-range plan for the road from town center to Still River Road that he would share with Tran's office.
Bonds refinanced for significant savings
Selectmen took a series of votes per wording from bond counsel to refinance debt of $2.8 million at a "true interest rate" of 1.08 percent. In the wake of Bolton's top AAA bond rating from S&P, the refinance attracted eight bids, the winner being Fidelity Capital Markets, and the savings will amount to $250,000 over the remaining nine years, a 12 percent gain, said Margaret MacLean, Bolton's municipal finance adviser. Town Administrator Don Lowe noted that the last refinance saved $330,000, so between the two, the town will save $580,000 over the life of the debt. Selectmen Chairman Stan Wysocki said that despite residents' unhappiness about taxes, "the town has done a tremendous job to be fiscally conservative compared with other communities. We have the highest rating S&P can give a town like ours." MacLean pointed out that bond rating agencies look favorably on towns that don't rely on state funding. "Lack of reliance on state funds is a plus for this town," Selectman Bob Czekanski said. "I'm glad something good came out of the lack of state funding."
MassWorks bid approved
Selectmen voted to authorize Town Administrator Don Lowe to execute a contract with the low bidder for the MassWorks project that will improve the intersection at Main Street and Wattaquadock Hill Road. Lowe said there were more than 30 requests for bid packages, and five bids were submitted. The low bid was $747,000 from ETL Corp. of Stow. Selectmen also discussed with Lowe and Department of Public Works Director Joe Lynch how to reposition signs at the intersection to conform with highway rules and still be visible to motorists and be "aesthetically pleasing." Lynch suggested public safety signs could go on the mast arm that will hold the traffic signals, but new signs won't go up until the project is coming to an end, so there is plenty of time to decide.
Pole relocations approved
After a public hearing, selectmen voted to approve moving four utility poles jointly owned by Verizon and National Grid farther off the roadways to make way for the redesign of the intersection of Main Street and Wattaquadock Hill Road.
Appointment
Selectmen voted to appoint Michelle Carlisle as Tax Collector, a promotion from assistant. Town Administrator Don Lowe said Carlisle deserved the promotion because she has been a diligent worker and achieved all the necessary certifications.
Town Hall portico almost done
Town Administrator Don Lowe reported that the structural work on the Town Hall portico will be completed by the end of August, at which point the $13,000 remaining in the appropriation will be used to "spruce up the front" with plantings and possibly moving the flagpole. "It's going to look very, very nice," he said.