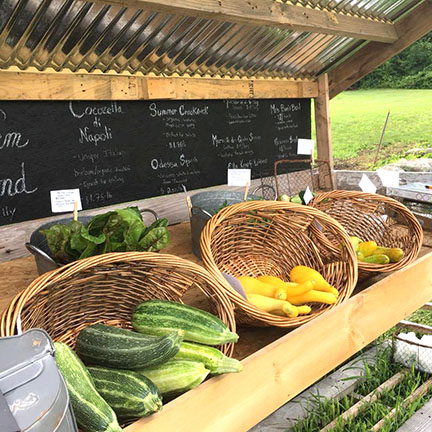 By Apara Borrowes
Looking for a convenient way to get fresh home-grown homemade products from your Bolton neighbors? Backyard Bolton is coming to the Bolton Town Common starting in August, where "small farms, homesteaders, and backyard gardeners" will bring their best products to sell with one-stop shopping, according to Bolton's Economic Development Committee, the event's organizer.
The first Backyard Bolton event will be held on Aug. 25, from 10:00 a.m. to 1:00 p.m. on the Bolton Town Common. There will be two additional Backyard Bolton markets on Saturdays Sept. 8 and Sept. 22.
According to EDC chairman Erik Neyland, there are at least 12 farms currently signed up to attend, including Newgrange Farm, Long Hill Farm, Kristen Schartner of Schartner Farm, Flats Mentor Farm, and Schultz Farm. Neyland noted, "There are also backyard growers and producers signed up," with the list growing.
The EDC is hoping to attract more local involvement. "We would like all local growers and small batch product producers who are interested in participating to let us know. We want to stress that no vendor is too small, if you just have a few tomatoes or cucumbers you want to sell, we would love to have you involved. Kid farmers looking to learn a valuable lesson in hard work, doing something you love, and the subsequent rewards for a job well done are welcome as well," the Committee recently posted on their new "Destination Bolton" website.
Leading up to the farmer's markets, EDC member Amy Ziegler Balewicz has written articles on some of the participating growers and posted them on the website, with current articles highlighting Schartner Farm and Newgrange Farm. Schartner will be home garden as well as hand-painted signs that she makes and sells in the farm store."
Newgrange Farm, Balewicz noted, "will be selling their eggs and soaps at the Backyard Bolton market" and she hinted that there may be some baby farm animals tagging along.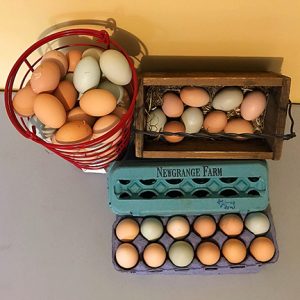 The Assabet Village Co-op Market will have a table at the event. Although not yet open, area residents can buy shares in what will be a community-owned grocery store specializing in local products.
Bolton's Economic Development Committee was founded in 2010. Neyland, who joined the committee in 2012, is currently in his third year as chairman. The group's stated mission is "To help attract, retain and grow businesses and jobs in Bolton to improve the economic environment, business climate and quality of life for its residents and meet the long-term needs of the community." The EDC team is made up of professionals from many backgrounds and industries.
Current members of the committee, appointed by the Selectmen for three-year terms, are Erik Neyland (Chairman), Mark Ayotte, Amy Balewicz, Sean Serell, Michael Murphy, Robert Kalagher, Gwen Cook, Larissa Thurston, Scott Panneton, Rick Bernier, and Town Planner Erica Uriarte (ex-officio non-voting member).
"Over the years we have grown in to what we are today, which is pretty much a personal chamber of commerce for Bolton businesses," said Neyland. "Any way we can connect the businesses in Bolton to the local and regional residents, that is what we do. We want to make people feel like they are connected to and responsible for our small businesses in town. Running a small business is extremely hard and if that is what we want in town, we have to support them," said Neyland.
Neyland and Sean Serell have led the Backyard Bolton initiative, supported by a full committee of motivated people, along with Balewicz, who has done the social media writing. Neyland noted, "We have been marketing Backyard Bolton on social media but have also been personally contacting all the smaller farms in town. We have been talking about this type of event for a couple years."
The invitation for more growers and small batch artisans to join in Backyard Bolton continues, and growers can sign up for any or all of the dates.
"There is no rain date – Backyard Bolton will be held rain or shine," noted Neyland. "TWe look forward to seeing as many people in town come support our local small businesses, farmers, or hobbyists as possible," the EDC announced.
For more information, visit Destination Bolton on the website (www.destinationboltonma.com) or Facebook or email Neyland at: [email protected]