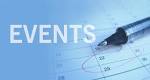 BOLTON EVENTS
FOBS Senior Cookout
The Friends of Bolton Seniors' 18th annual Senior Cookout is Tuesday, Aug. 21 from 12noon to 2pm at Davis Hall, 673 Main St. Enjoy mouth watering hamburgers, hotdogs and kielbasa grilled by Lions Club members; homemade salads provided by Town residents; and ice cream and cookies for dessert!  There will be musical entertainment and Bingo.  For MART van transportation to Davis Hall, call Sheila at 978 779-3313.
Backyard Bolton: A small farm and backyard grown Farmer's Market along with small batch artisan produced goods
The Bolton Economic Development Committee is putting on the Backyard Bolton farmer's market where all small growers, official small farms and just backyard growers, are welcome. We are scheduled for three Saturday dates on the Town Common; Aug. 25, Sept. 8, and Sept. 22 from 10am to 1pm.
We would like all local growers and small batch product producers who are interested in participating to let us know so we can finalize our planning efforts. We want to stress that no vendor is too small, if you just have a few tomatoes or cucumbers you want to sell, we would love to have you involved. Kid farmers looking to learn a valuable lesson in hard work, doing something you love, and the subsequent rewards for a job well done are welcome as well.
We would like to use what is going to be available at the market be a part of our marketing efforts to all potential buyers and attendees. So please let us know if you plan on participating. You can commit for just the first date in August or all three if you would like.
This is going to be a great community event and we look forward to seeing as many people in town come support our local small businesses, farmers, or hobbyists as possible.
For more information contact [email protected].
STOW EVENTS
"Spirituality and Jazz" at FPC
  Join the Parish Jazz Band for a jazz-themed worship service on Sunday, Aug. 19, at 10am in Fellowship Hall at First Parish Church of Stow & Acton (FPC), Unitarian Universalist. Featuring music by Charlie Parker, John Coltrane, Billie Holiday, Antônio Carlos Jobim and Duke Ellington, as well as a singalong in a blues/jazz version of the classic hymn "Amazing Grace." Vocal numbers will be performed by Sara Beauvais. Come to also hear the premiere of a new piece by composer-to-the-band Phil Myers, "Noah's Song," a song forged from the difficult times in which we live. The subject of the service will be how music and spirituality relate, including a homily by band director Michael Paladini, entitled "Amazing Grace: Religion—and Music." All are welcome!
FPC is located at 353 Great Rd. During the summer there will be only one service at 10am. Child care will be provided on the lower level of the Fellowship Hall building. The church's facilities are wheelchair accessible.
Nashoba Girls' Soccer Program Youth Soccer Clinic 
  The Nashoba Girls' Soccer Program  is  excited to be hosting the NGS Youth Soccer Clinic for female athletes in grades 1-8. The clinic will be Aug. 20-22 from 9-12 pm. Please email [email protected] for more information and/or questions.
Veterans Coffee Hour
The Council on Aging and Stow's Veterans Agent, are hosting a Veterans Coffee Hour on Tuesday, Aug. 21 at 10am at the Pompo Community Center (509 Great Rd.). Get to know fellow Veterans in a welcoming casual atmosphere.  Light refreshments and beverages will be served. This event is free and open to Stow Veterans of all ages. Please call the COA at 978-897-1880 to RSVP so we have sufficient seating and refreshments.
Seed Snatching Fieldtrips
Saturday, Aug. 25, 10-11:30am, Small Farm, Gleasondale Road and  Sunday, Aug. 26, 2-4pm, Stow Community Garden, 106 Tuttle Lane. Let's reclaim our seed-saving heritage. Join us in the field, at two different locations in Stow, as we learn how to gather flower and vegetable seeds for saving and planting next year.  MariePatrice Masse, The Seed Snatcher (on FaceBook) will guide us in identifying the seeds in various plants, determining if they are ready to harvest, and gathering.
Email [email protected] to register and receive the gathering spots. Or sign up with your email address at Randall Library.  Call MariePatrice at 978-424-1492 for more information. This program is supported in part by a grant from the Stow Cultural Council), a local agency which is supported by the Mass Cultural Council, a state agency.
Stow Bike for the Woods
The 17th annual Stow Bike for the Woods is taking place Sunday, Aug. 26. This is a family-friendly road-bike ride in support of the Stow Conservation Trust. Registration starts at 8:30am, ride at 9am. The ride starts in front of the Randall Library at the junction of Routes 117 and 62 in Stow. You can register for the ride and get more information at http://bikeforthewoods.org  We will have food and drink including fresh peaches, cider donuts, and our famous mid-ride lemonade stand. Come for the scenery, return for the great snacks!
Choose from a variety of ride lengths including 5, 14, 28, 35, 48 and a 65 mile metric century. All ages and abilities are welcome. The routes are well marked and cue sheets are provided. The routes take you by many of the conservation properties in the area. See up close why Stow and surrounding towns are considered biking central by those in the know. The Stow Conservation Trust aims to preserve open space for future generations. All proceeds from the ride go to the Trust. Last year the ride raised over $2000 for this worthy cause.
Alice Eaton Fund Seeks Grant Applications
In 1992, Alice Eaton, a former resident of Stow, bequeathed funds for the purpose of improving the health, safety and enrichment of Stow children, from birth through age 12.  The Alice Eaton Fund Committee is currently seeking grant applications from organizations with projects consistent with the Fund's mission. The application deadline is Sept. 26. Visit our website at eatonfund.org for details.
AREA EVENTS
GOLF with HEART, Charity Golf Tournament
Location: Shaker Hills Country Club, 146 Shaker Rd., Harvard. Friday, Aug. 24. 8am – 3pm. Join us for a fun charity golf tournament to help raise funds and awareness about heart health and stroke! Tedy Bruschi asked the American Stroke Association to work with him to create "Tedy's Team," a group of runners raising money for the American Stroke Association and training to complete the Boston Marathon and the Falmouth Road Race. Their participation supports Tedy Bruschi's fight against stroke and honors both the survivors and the loved ones lost to America's No. 5 leading cause of death. GOLF with HEART is being hosted by one of the team's runners and all proceeds from the event support Tedy's Team.
We look forward to a fun golf scramble tournament, followed by a silent auction and lunch! Registration includes: 18-hole round at Shaker Hills Country Club, cart, gifts and post-play reception.
Fall Bulb and Perennial Sale Accepting Orders
The Middlesex Conservation District will be holding its annual Fall Bulb and Perennial Sale on Friday, Sept. 21 (3-6pm) and Saturday, Sept. 22 (8am-12noon) at the Great Brook Farm State Park Ski Touring Center, 1018 Lowell Rd, Carlisle. The sale includes tulips, daffodils, specialty bulbs, perennials and fertilizer.
All items may be ordered in advance for best selection through Aug 31. Orders may be placed online at www.middlesexconservation.org or by requesting a catalog from [email protected], and mailing in a check. All sale proceeds support the District's environmental programs, protecting soils and waters in Middlesex County.
ART SHOW TO BENEFIT HABITAT NCM
Habitat for Humanity North Central Massachusetts is partnering with Artists Corner & Gallery to help raise money for Habitat NCM's current build on a house in Acton. Artists Corner & Gallery represents more than 50 artists who specialize in many different genres, and their talent will be displayed for the public at this show from Sept. 22 to Oct. 12 at Artists Corner & Gallery, 566 Massachusetts Ave. in Acton. The opening receptions will be Saturday, Sept. 22, from 4 to 7 p.m. and on Sunday, Sept. 23, from 1 to 4 p.m. A portion of the proceeds from the opening weekend will be donated to help Habitat for Humanity North Central Massachusetts continue its build on a house on School Street in Acton. Admission is free, and refreshments will be provided at the opening receptions