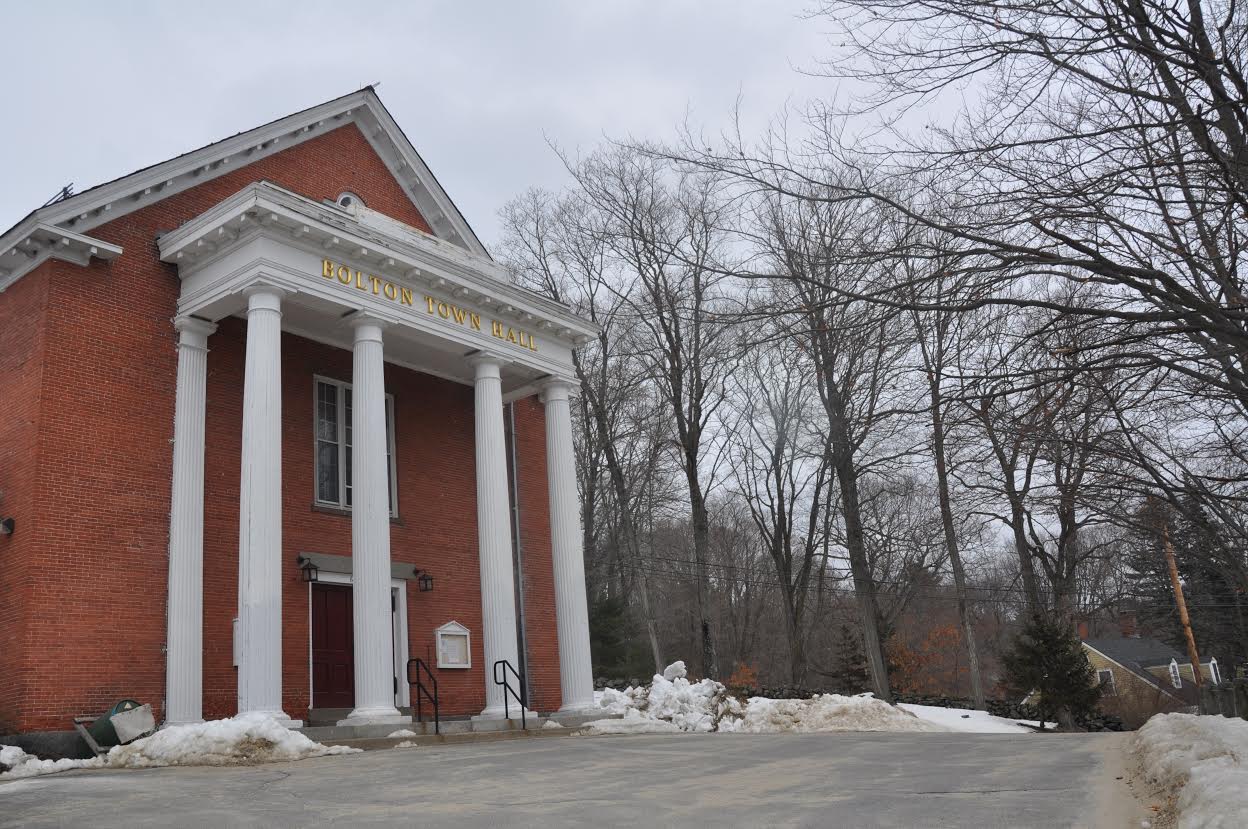 IN BRIEF
Board of Selectmen Dec. 7
Reserve officer chosen for full-time position
Per the selectmen's previous approval to sponsor a Bolton reserve police officer to the full-time police academy in exchange for staying in Bolton for five years, Police Chief Warren Nelson reported that reserve officer Jeffrey White was selected by the hiring committee, out of two reserves that applied. To that end, selectmen voted to appoint White as an entry-level officer, to authorize Town Administrator Don Lowe to sign his contract and reimbursement schedule, and to approve the temporary waiver application with the state Municipal Police Training Committee. The waiver is needed to allow White to work as a full-time officer before attending the full-time police academy. If White leaves before the five years are up, he will be obliged to reimburse Bolton the $3,000 cost of the academy plus a declining amount from $10,000 to $2,000.
Land gift approved
Selectmen voted to approve a 29-acre gift of land from Deborah Bonazzoli subject to a clean title search by the end of December. The land runs along Hudson Road, abuts the Century Mill Estates open space and buffers Danforth Brook. The land is intended for wildlife only; there will be no public trails.
Shakespeare on Town Common approved
After a short discussion that determined that activities on the newly town-owned Town Common should be folded into the purview of the Parks & Recreation department, selectmen voted to approve a performance of Shakespeare's "As You Like It" by 7th and 8th graders at The Imago School in Maynard on the Town Common May 18 and 19, subject to approval by Parks & Rec at their next posted meeting. The performance will be free and open to the public.
Appointments
Selectmen voted to appoint Peter Driscoll to the Planning Board, and Jem Mix to the Route 117 Strategic Roads Planning Committee.
Sign approved
Selectmen voted to approve a sign request from Hye So of Leominster for his business Bolton Cleaners and Tailors at 626 Main St.
Other votes to approve
Selectmen voted to accept the deed to the Town Common and to authorize the chairman to execute the acceptance document; to approve liquor licenses; to approve the change of the manager of record at the Country Cupboard from David Houde to Timothy Houde; to execute the Memorandum of Agreement for the call firefighters union for fiscal 2017 through fiscal 2019; to release $29,817 of Comcast funds for Bolton Access Television operations for the next three months.