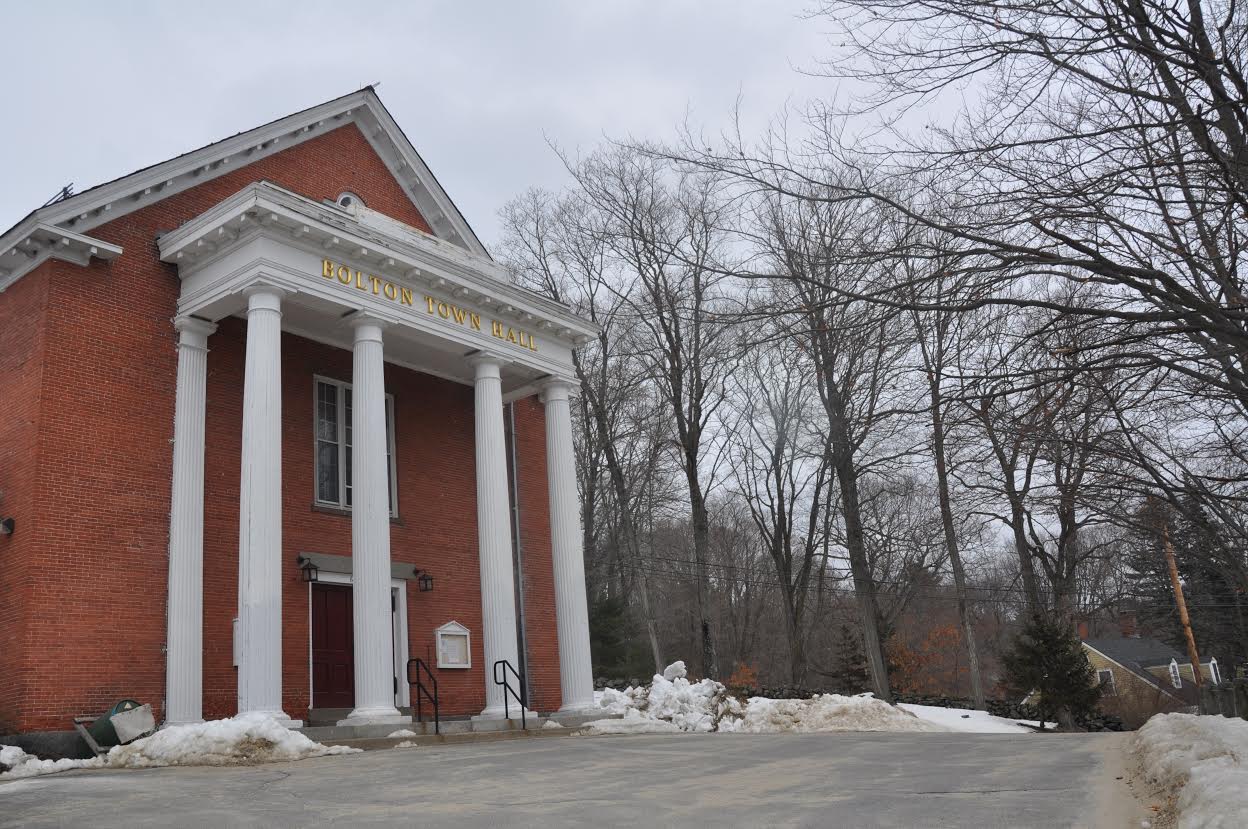 Country Cupboard to Undergo Facelift
By Nan Shnitzler
In anticipation of incorporating a Dunkin' Donuts into the Country Cupboard store on Main St., the Houde family, owners of the entire building (as well as the property to the east), are planning to renovate the façade and the store's interior in a plan designed by Tuck and Tuck Architects of Bolton, Michelle Tuck told the selectmen Dec. 7.
Inside will be new floors and ceilings, and new display racks will be oriented on a diagonal to the entrance door. The Subway counter will remain on the left as you walk in and the Dunkin' Donuts will be on the right.
Exterior changes include adding two gables on the existing roof plus a shed dormer between them to let in more natural light. Windows and doors will have muntins [similar to mullions] to "bring them back to a Bolton aesthetic," Tuck explained. The store's entrance will be covered to protect customers from the elements. One dormer will likely have the Country Cupboard sign and the other a Subway and Dunkin' Donuts sign.
On the west side of the building (where Pet Source is), there will be a covered front porch over the existing brick walkway, along with new stairs and an ADA-compliant ramp.
A shed behind the building was taken down because of utility work. Instead of replacing it, a new structure of 16 by 20 feet will be added to the rear of the Country Cupboard to be used for dry storage.
Following the recommendation of the Planning Board, the selectmen approved the site plan review.