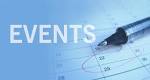 NRHS HOLIDAY CONCERT
On Friday, Dec. 15, at 7 p.m., the Nashoba Music Department will present a combined band and choir holiday concert. Pieces that will be performed include such classics as "Rudolph the Red-Nosed Reindeer," "Carol of the Bells," a "Hanukkah Festival," and "Mary Did You Know." At the end of the performance, all ensembles will join together for three knock-out combined numbers, including "An Irving Berlin Christmas," "Peace," and "Sleigh Ride." A short reception will follow. General admission is $5, and free for students and seniors.
NEW TO DO AT THE LIBRARY
The Bolton Public Library will offer the following activities during the month of December. For more information, visit the library's website at www.boltonpubliclibrary.org.
Tuesday, Dec. 19, 4 to 6 p.m.: Holiday Cards Crafternoon; drop in to the Children's Department to make festive holiday cards.
Thursday, Dec. 28, 3 to 5 p.m.: Teen Drop-In Craft Day
Saturday, Dec. 30, 10 to 10:45 a.m.: Holiday De-Stress MakerDay; family yoga class with instructor Sonia Gomez, followed by a relaxing coloring session for all ages. Both programs are drop-in.
BLOOD DRIVE FOR BOSTON CHILDREN'S HOSPITAL
The Nashoba Best Buddies program and volunteers from Boston Children's Hospital will hold a blood drive Saturday, Dec. 16, from 9 a.m. to 3 p.m., at Nashoba Regional High School, 12 Green Rd. in Bolton. Registration is free, and donors can sign up the day of the drive. Beverages and snacks will be provided, and there will be a card-making activity for kids; the cards will be given to a local charity. Your time and donations are greatly appreciated by children in need!
SENIOR HOLIDAY SING-ALONG
Tuesday Connections, sponsored by Friends of Bolton Seniors, will hold a holiday sing-along Tuesday, Dec. 19, from 11 a.m. to 1 p.m., at the Bolton Senior Center, 600 Main St. in Bolton. Members from the First Parish Church will lead holiday revelers in song to usher in the holiday season. The program will be followed by a lunch of chili, salad and Christmas cookies. For more information contact Mary at 978-779-5145.
FSS KINDERGARTEN 2018-2019 REGISTRATION OPEN
Registration for Florence Sawyer School Kindergarten 2018-2019 is now open for children who will turn 5 years old before Sept. 1, 2018.
Kindergarten registration forms will be mailed in December to all families with kindergarten age children within the Nashoba Regional School District based on data received from the Town Clerk's office. Any family with a child who falls in this age group that has not received a kindergarten application packet by Dec. 15 should call the Florence Sawyer School at 978-779-2821 or send email to [email protected] or [email protected].
Application packets should be returned to the school by Dec. 22. More information about kindergarten will be mailed out in the spring.
~ IN SURROUNDING TOWNS ~
NUTCRACKER PERFORMANCE
Symphony Pro Musica, in collaboration with MetroWest Ballet, will present a fully-staged version of Tchaikovsky's "The Nutcracker" ballet at Hudson High School on Dec. 16 at 3 and 7:30 p.m., and Dec. 17 at 3 p.m. A full orchestra of 70 musicians, cast of local dancers of all ages, and featured Boston Ballet guest artists join together to create the magic that is "Nutcracker." General admission is $30; admission for seniors is $25. There will be a limited number of free tickets for students 12th grade and under. Order Tickets at www.symphonypromusica.org.