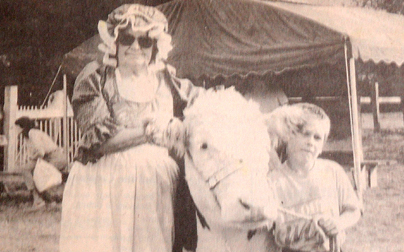 Stories and Tales of Our Town
Compiled By Roger Breeze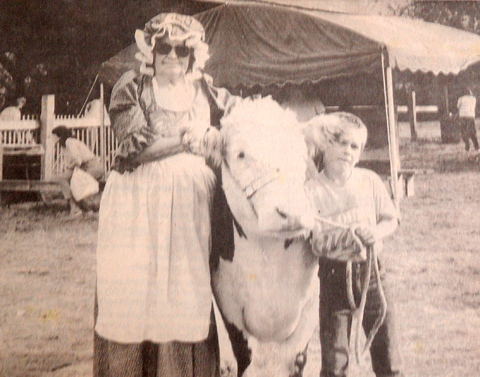 Dorothy 'Dottie' McAdoo Brown
Bolton's Last School Crossing Guard
June 1, 1920, to Mar 17, 2002
In September 1972, after longtime crossing guard George "Uncle Georgie" Hines retired, Dottie Brown became the next, and last, school crossing guard for Emerson School.
The corner of Mechanic Street and Main Street became the domain of Dottie Brown, where she was stationed twice daily to help students cross busy Main Street. Dottie would walk into the street with her bright green or orange safety outfit, most times wearing her special police-force hat, and halt traffic. She continued as the crossing guard for more than 20 years, until Oct. 5, 1993, when she was struck and injured by a westbound car on Main Street, after stopping eastbound traffic. The driver said that she did not see Dottie.
According to a story overheard in a rest-stop coffee shop on the New York Thruway, truck drivers all over the Northeast warned others to watch out for this little lady, who would stop everything—even trucks—on Main Street, in the little town of Bolton.
Dottie was born at the McAdoo farm in Waltham, near Trapelo Road, where it crosses Route 128. She became a dental hygienist in Waltham after studying at Boston Dental School. During this time, Dottie met Army Air Corps soldier Charlie Brown, from Illinois, who was studying Engineering at Wentworth Institute of Technology. The two went on a blind date with one of Charlie's friends, and according to the story, he chose the blond. They married in 1943 and had their first child, Harold, while still living in Waltham.
The McAdoo family sold their pig farm in 1947 and they all moved to Harvard Road in Bolton. The Browns' two other children, Carol and Dale, were born after the family moved to Bolton. Many people may remember Dottie walking her pet pig, Albert, on its bright red leash. She would walk with Albert all over town, and was always a fixture at the Bolton Fair.
In the 1950s, the First Parish Church was the center of activity in town. The church had a monthly "Couples Club," which attracted couples townwide, many of whom were not affiliated with the church, but enjoyed the camaraderie of the club's get-togethers. Dottie and Charlie joined, and soon found their favorite activity—cooking for the club's June gathering, the annual "surf-and–turf" dinner. In the back of the church, Charlie could be found cooking the steaks on his homemade charcoal pits, while Dottie would be in the kitchen with their friends, supervising the event. They organized this event for more than 20 years.
Dottie also loved to dress in "period dress" as a housewife from days gone by, wearing a long dress and a large cotton hat. She loved the Bolton Fair and the country life in Bolton, and was also active in the Bolton 4-H with her three children.
In the late 1990s Dottie and Charlie moved to Langdon, N.H. to again find the country life they had first found in Bolton 50 years earlier.
With thanks to Panny Gerken and Harold and Barbara Brown for sharing their memories and stories of Dottie.