June 2, 2017
Gerald Levine, 83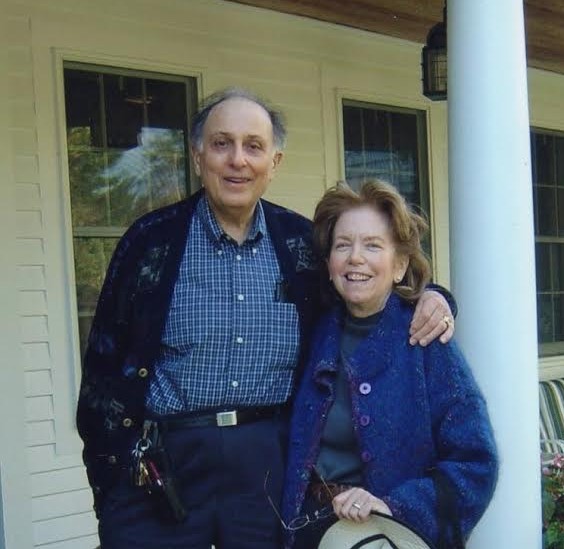 Gerald (Jerry) Levine, of Needham MA, formerly of Norwood MA, died in April 2017, of complications from vascular dementia at the age of 83. Jerry was born in Boston MA and has always lived in the Greater Boston area.
Jerry had a Bachelor of Science degree in Mathematics from MIT and a Master of Science degree in Mathematics from Northeastern University.
He served in the US Army for two years in Germany during the Korean War.
Jerry spent his entire professional career at the MIT Instrumentation Laboratory, which later became the Charles Stark Draper Laboratory, in Cambridge. He was an aerospace engineer and computer programmer who worked on the navigation guidance systems for the Apollo program to send astronauts to the moon (including helping to train the astronauts for their missions), the Space Shuttle, and other missile programs.
Jerry loved to travel, and he and his beloved Suzanne Holloran explored many cities all over the US, as well as international destinations including Switzerland, Australia, New Zealand, the Netherlands, and Scotland. Jerry and Suzanne also enjoyed going to classical music concerts and theater performances.
Jerry was a lifelong avid and voracious reader. After retirement, he would often read a book a day, especially enjoying mysteries, but also exploring other genres.
Jerry is survived by Suzanne, his daughter Amy (Levine) McNulty and her husband Philip of Westwood MA, his son Andrew (Levine) Keane and his wife Kristen of Bolton MA, and four grandchildren (Thomas McNulty of Boston MA, Alison McNulty of Pittsburgh PA, Katelyn Keane of Bolton MA, and Heather Keane of Bolton MA). He was predeceased by his wife Nancy (Lourie) Levine, who died in 1977.