By Jess Thomas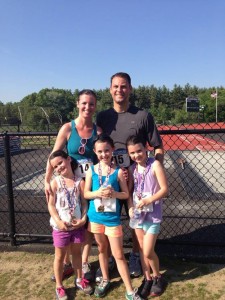 For Bolton resident, Chris Maher, running 26.2 miles seems easy in comparison to battling cancer.
Maher is running his fifth Boston Marathon on April 20, but the event has a different and special meaning this time.
He will be part of the Dana-Farber Marathon Challenge team, in which Maher is raising money for Dana-Farber's Claudia Adams Barr Program in Innovative Basic Cancer Research.
This marks the 26th straight year for the Challenge team, which has raised over $69 million to date.
This cause hits home for Maher because his wife, Meaghan, was diagnosed with a form of cancer called neuroblastoma in 2004. The Mahers and their three daughters have lived in Bolton for six years.
Maher said, "She [Meaghan] has been a patient at Dana-Farber Cancer Institute since that diagnosis and her strength and courage has been inspirational."
Maher detailed how difficult his wife's journey has been, as she has had to deal with "countless tests, multiple surgeries and bouts of radiation therapy."
During his many visits to the institute, Maher really got a sense of the devastation that cancer brings to families as patients were being treated.
"Today Meaghan is cancer free and healthy. Having the opportunity to raise money for Dana-Farber is a way to express my appreciation for the expert care she received there," Maher said.
Maher has had some trouble training for the Boston Marathon this year because of the record amounts of snow and freezing cold temperatures, but he uses his wife's perseverance as motivation to keep pushing through his workouts.
He said that once his days of organized sports were over, he began running to stay in shape, which eventually turned into running marathons.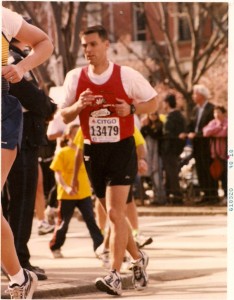 Now that Meaghan is thankfully healthy, Maher hopes that the money he raises will benefit future patients.
"The money that I'll raise all goes towards cancer research aimed at finding cures and enhancing the quality of life of cancer patients," Maher said.
His goal is to raise $10,000; he has so far raised over $6,000.
Maher's fundraising page can be found at the following: http://www.runDFMC.org/faf/r.asp?t=4&i=1115928&u=1115928-412108439&e=8166063619
Category: FEATURES
Comments (2,649)
Trackback URL | Comments RSS Feed
Sites That Link to this Post