The two candidates in a contested race for the one available seat as Bolton Representative to the Nashoba Regional School District School Committee were each given the same set of questions with their unedited responses published below. The Bolton Town Election will be held on Monday, May 14 – 12:00pm to 8:00pm – at Nashoba Regional High School Auditorium, 12 GREEN ROAD

INTRODUCTORY STATEMENTS:
MICHAEL HORESH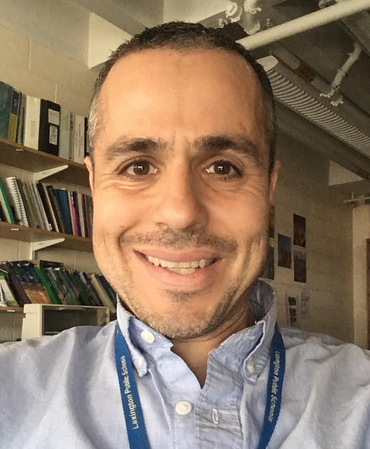 My name is Michael Horesh and I have been a proud resident of Bolton for seven years. I have been a public school educator for nearly 15 years, and as my teaching career has matured, I have grown to understand the value of community support for a district's education. Whether considering the early educational options for, and support of the youngest members of a community, or the social emotional needs of its eldest seniors, I have a fundamental understanding that success HORESH INTRO… does not simply emerge—it is largely derived from widespread community support, which permeates into district goals, our budget and in our ability to serve students.
Our town is fortunate enough to have volunteers that represent a broad spectrum of important issues: those that speak on behalf of our town budget, those that help to guide our town development and commercial planning, and even those that serve to protect our conservation land. A School Committee is another kind of representative body, but it is unique. It is a means through which community members directly provide input and insight that impact students, teachers and schools–all of which are critical to the long-term development and vitality of the town.
DAVID YESUE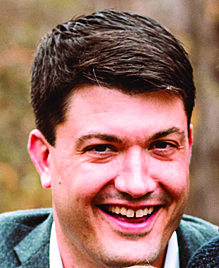 I was born in Bolton in 1980 and I've lived in town ever since. I am a rare candidate for our School Committee as I'm intimately familiar with the District's most valuable assets, our educators, several of whom taught me, over 30 years ago. I am uniquely familiar with our District's properties, in which I spent my 14 most formative years, and in which our two boys have just begun their 14-year education. I have maintained invaluable relationships with Bolton's stakeholders, neighbors, and fellow volunteers, which date back a generation.
When I returned to Bolton after four years at Boston College, I began volunteering in Bolton's government, where I've enjoyed serving our town, most recently as multi-year chairman of our Planning Board. My experience leading a major committee is invaluable and I'm ready to lend that experience to our Schools. I do so at a critically important time of change and transition for our District, given our new administration, and our recent submission of a Statement of Intent relative to a prospective renovation or replacement of our high school. Such a time requires thoughtful and tireless work.
CANDIDATE QUESTIONS & ANSWERS
Question 1: There has been debate about the pre-school and kindergarten programs currently offered by the District. What types of programs at each of those levels do you support and, if different than what is currently being done, how would you suggest changes be implemented?
MICHAEL HORESH: After four years of static tuition associated with our integrated pre-K program, the 2017-2018 tuition abruptly jumped, by as much as 34% for some. This unexpected increase, coupled with the timing of the decision, left a cohort of parents vulnerable and with limited options. For several years, many parents (myself included) believed that the district was on a path to transitioning to tuition-free kindergarten. Not only did this scenario not materialize, tuition costs actually increased last year. A sense of being misled and misinformed was thus cultivated, which impacted the delicate relationship between the community and the district.
It is incumbent upon each of us to evaluate the lessons learned from these events: implementing proper rollout of changes that directly impact families, the ongoing need to foster community engagement and communication, and the value of educating one another on the full scope of any issue. Reductions in cost of either of these programs would be offset primarily by the budget , and I would support lowering costs only if the School Committee is able to find legitimate opportunities in the current budget, and only after considering how extracting more from a stretched budget impacts the rest of our district's learners.
DAVID YESUE: The trend towards tuition-free full-day kindergarten in the Commonwealth and the US began in the 1990s. A clear majority of kindergarten students in MA are enrolled in full-day kindergarten, and a majority of districts in MA have moved to tuition-free kindergarten. Tuition-free full-day kindergarten comes with a cost, and would be subject to the same prioritization standards as all other programming in the District. As a parent of two young sons and a believer in the importance of the formative years on a life, I would hope it would be a priority for the same reason it's a priority to the majority of communities in MA.
A great school committee encourages discussion with the community so that it may rank priority among programs. We listen, and we engage, with calm. We prioritize, as a community.
With respect to Pre-K programming in the District, significant changes were implemented over the past two years in a way that left community members who were often times new to the District frustrated and concerned. There is room to improve engagement and communication with the community particularly with respect to such critical programs as early-childhood education and special education.
Question 2: The School District is filing a Statement of Intent with the Massachusetts School Building Authority to start the process of addressing the needs of the Nashoba High School building. What types of solutions would you support (e.g. renovation, addition, replacement, etc) to meet the school's needs?
MICHAEL HORESH: Our high school was built in 1961 when both education and our population looked very different than they do today. Additions were built in multiple phases over the decades to accommodate the district's changing needs. Many of the school's systems have long since exceeded their life-expectancy standards, leaving our towns with the burden of paying simply to maintain the facility. The 2016 findings of the NRHS Space Needs Task Force concluded that space limitations critically impacted everything from special education and regular education support programs, to wellness, student support and food service. A growing student population that already exceeds per-classroom capacity only exacerbates these challenges.
When I toured the high school in March, it was clear that the mechanical systems, spaces and facilities are no longer meeting the needs of a growing district and an evolving academic approach. The school desperately needs sufficient specialized classrooms, less congestion in the hallways and functional meeting places for both students and faculty. Soliciting funds through MSBA is something that our district is pursuing not only because a re-build is likely far more cost-effective than continuing to retrofit and accommodate failing systems, but because it could mean millions in reimbursement from the state.
DAVID YESUE: I urge all residents of the District to read the Statement of Intent on the District's website. The District and its residents, since before I can remember, have valued excellent education. As our greatest headwind, we also face growing concerns with respect to affordability. I am troubled that far too many seniors are unable to age in place in Bolton. Our central challenge is striking balance between Excellence and Efficiency. While this has dramatic importance in the context of a $55 million operating budget, it has once-in-a-lifetime significance in the context of a potential $100+ million capital expense should the District's stakeholders voice their desire to replace or significantly refurbish our high school. The decision as to how to move forward will be informed by the community, through sought-after opinion from all concerned neighbors. I am a career financial professional, working for 16 years in the center of multi- million dollar budgetary matters. My professional background lends itself to this challenge with perfect alignment.
Question 3: What do you see as the top priority for the School Committee and how would you address it?
MICHAEL HORESH: The role of School Committee member must be focused on the totality of what it means to foster a truly successful district. There will always be challenges to address, with some action taking precedence over others. However, every School Committee decision is channeled to collaboratively address the same central priority—that of working within an approved budget to optimize the academic achievement of all children. As a teacher, optimizing achievement is how I prioritize my instruction and I would return to this very same principle to inform my work in this new role.
How would I help to accomplish this ostensibly simple goal? I suggest viewing the budget as a consolidation of resources, as it serves both to fund that which we prioritize as a district and as a community, and also to shape district policy with regards to personnel and students. Along with other parents, educators and community members in the School Council, I am working towards establishing the Florence Sawyer School Improvement Plan, with particular emphasis on social emotional learning. As a School Committee member, I hope to continue that work on a district level, by balancing academic rigor with student health, and embedding both into budget-supported programs.
DAVID YESUE: Among our greatest priorities is striking a balance between Excellence and Efficiency. We can only do that by engaging the community more broadly, prioritizing, and setting goals. How do we prioritize large expenses such as full- day kindergarten and the high school in the context of growing operational expenses? Without vision and strategic planning, investment into some areas and sacrifice of others, immediate needs will always take precedent over long- run planning.
So many of us agree that an Excellent community, in the local stage and in the national and international stages alike, is built on a foundation of early and consistent Excellent education. The challenge lies in the reality that resources are finite and precious. We are fortunate to have a community and to have educators within our District, many of whom taught me and now teach my own children, who demand Excellence and know how to build and maintain programming that lends to Excellence. Efficiency, however, takes discipline, and it takes prioritization. Investment in one program, within the confines of limited and precious financial resources, means less investment in another.
Through engagement by the School Committee, participation from the community, and calm communication among everyone, committees will accurately do the people's work.
Closing Statement:
MICHAEL HORESH: Public educators must be well represented when making critical decisions about the direction of public education. An educator's input to the School Committee brings a level of balance to the interests already established therein. Thankfully, essential areas of expertise speak through this Committee, with members drawing on strong backgrounds in finance, marketing and communications, building and facilities and technology. As an educator on the Nashoba School Committee, I would pledge relentless advocacy for students, teachers and for our school system, because I fundamentally understand the value of, and interrelationships between each.
Finally, I ask that you consider other factors that would inform my decisions in this important role: my robust community involvement as a parent, a background in shaping school culture and process, a fundamental understanding of the needs of school facilities and the ability to prioritize sustainable, academically-related programs within a budget. I would distill all of these experiences and extend them to the tri-town district in order to build towards our promise: authentically successful and healthy children. I offer my fund of experiences and perspectives to the School Committee and to the community at large, and humbly ask for your support and for your vote on May 14th.
Michael Horesh; michaelhoresh@gmail.com
DAVID YESUE: At the end of my current term as chairman of Bolton's Planning Board, I spent time with my family reflecting on how I could best continue to contribute to our community. My family and I are vested in an excellent town, at the center of which are our schools. This has always been the case in Bolton, and it was the reason my parents moved here from Hudson in 1980, to raise me and my brother. My two sons have just entered NRSD, so we've only just begun our own journey in Bolton. Any $55 million school budget demands hard-working volunteers vested in excellent education with fiscal knowledge, diligence, and discipline. The situation at our high school presents a very unique challenge, and one which we cannot afford to get wrong. We have the opportunity to transform our District into a 21st century asset. We have the responsibility to do so within careful and precise fiscal prudence. I am tremendously vested, and I am exceptionally and uniquely positioned to work for Bolton. I urge my neighbors to support me on May 14th. Together we can chart a course which works for students, parents, and all households alike to ensure a terrific and stable community.
Category: NEWS