Aug. 18, 2017
By Lynda King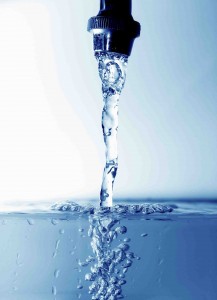 This time last year, two-thirds of the state was experiencing some level of drought condition. According to state records, Worcester, Middlesex, and Essex counties were on a "drought watch," and all remaining counties, with the exception of Berkshire and Barnstable, were under a "drought advisory."
This year, the Massachusetts Department of Energy and Environmental Affairs declared the drought officially over as of May 1, announcing on its website: "With above normal precipitation at the end of March, all of April and the beginning of this month, all indices across the Commonwealth have recovered fully." And the precipitation we've seen in the ensuing months seems to bear that out.
As bad as it seemed, with some news accounts characterizing last year's drought as one that had "plagued the state for a year," it was not the worst in history, by far. The worst drought in the last 55 years was in 1965, the driest year in a 10-year period, according to the New England Historical Society, and it was a drought that "sent municipal leaders into a panic over the drinking supply." An account on the Society's web page says, "Farmers tried to save their crops and fed their livestock in barns, while suburbanites were told not to wash their cars or take long showers."
That might strike a familiar chord with some Bolton residents, who had the misfortune of wells running dry last year. Some people resorted to having new wells dug, or having existing wells dug deeper, borrowing water from the neighbors in the meantime.
Because most residences in Bolton do not get their water from a public supply, there was no governmental authority telling people they had to conserve water, and with the preponderance of private wells in town, there was no way to know if water usage at one residence affected the water supplies of surrounding homes. However, selectmen and others strongly urged people to conserve, and offered suggestions on how to do that.
Moving Forward
After a subsequent review of town policies, selectmen realized the town had no policy in place for conservation of water, and at a selectmen's meeting on Thursday, January 26, 2017, the board voted to establish a Water Resource Subcommittee. The board actively sought out volunteers to serve, and meetings of the subcommittee began in March.
According to subcommittee chair Maya Parekh, the mandate before the Water Resource Subcommittee is to ultimately develop a policy on effective conservation practices and public warnings in response to drought conditions, as well as to educate the community about town water resources and the degree to which they are shared.
In an email recently, Parekh told the Independent that the committee would inform its recommendations by researching local well drilling information, as well as state and federal information on geological and groundwater sources, to identify important natural resources, wetlands and sand deposits that recharge Bolton's groundwater and aquifers.
The committee also plans to consult with hydro geologists and groundwater scientists and to identify federal and state grants for water education and conservation. Additionally, the group plans to study water quality tests from local wells during normal years and during drought years to assess concerns about any changes in the concentration of elements in the water supplies, such as arsenic, which is known to occur naturally in water supplies in this area.
According to Parekh, the subcommittee hopes to enlist support from education programs with the schools, such as the Four Winds Program, and from programs at the library, as well as scouting programs that could help in monitoring of local pond, stream and fire water hole levels.
She said the subcommittee will be working on a survey that will be released this fall "to assess the community's current knowledge of water conservation and well issues." She said the results will be used to plan future activities.
Parekh noted that there are six positions on the subcommittee, and there is currently one vacancy. The group meets regularly, on the second Monday of each month.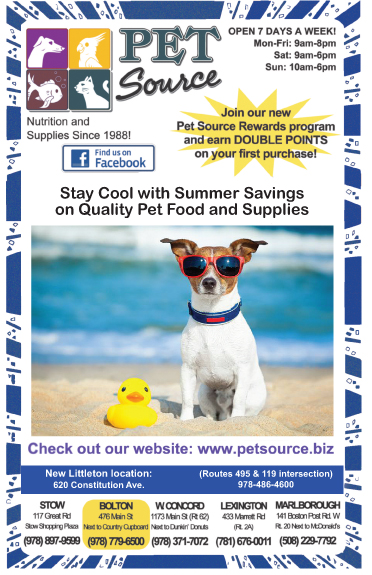 Category: NEWS